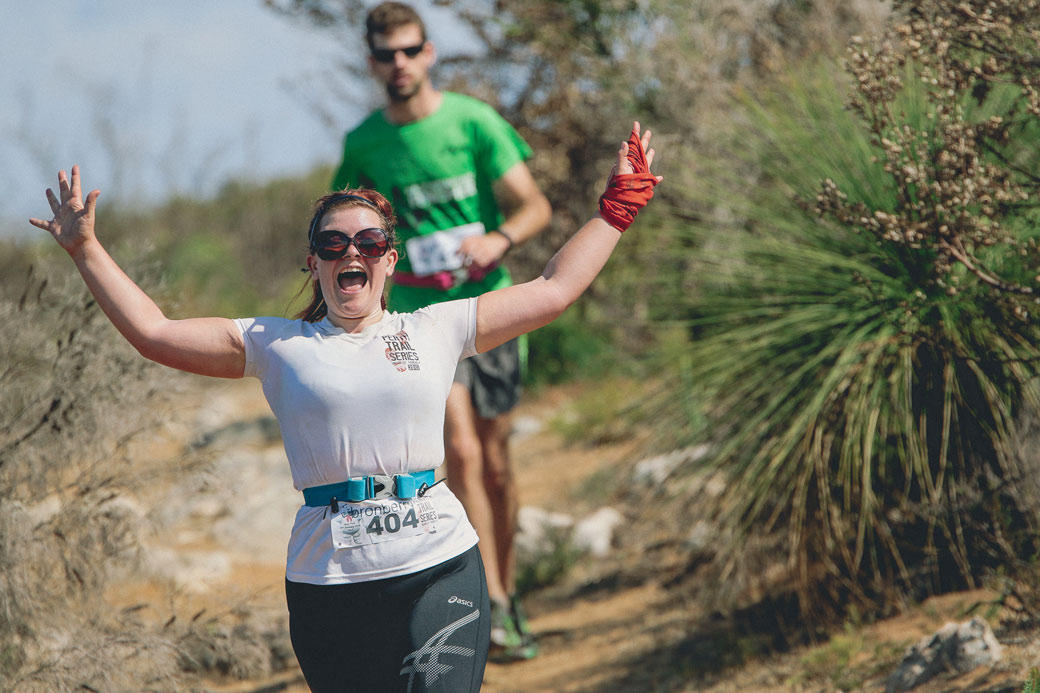 5 Race Summer Series December-February
Course Description
5 December 2021- Stay Puft Summer Series #1
2 January 2022- Wallygrunta Summer Series #2
16 January 2022- Qi Gong Summer Series #3
13 February 2021- Sly Fox Summer Series #4
27 February 2021- Swissmurdie Summer Series #5
Aid Station
Are you ready for ADVENTURE?
Welcome to the Summer Series! Woohoo!
Exciting, rewarding and so much fun! Challenge yourself and take your running off-road for the Summer Series.
5 races in 5 breathtaking locations, all within one hour drive from Perth CBD.
Each series event includes 3 distances: Green, Blue, and Black options. (Green courses are the most entry level with the shortest distances, and Black courses are the most advanced level with the longest distances) *All courses contain hills and technical trails that will push you to your limits.
Summer Series Events (Green, Blue and Black Courses)
Stay Puft, Yanchep NP, 5 Dec 2021 5.5km/11.7km/16.3km (eases you into the trails)
Wallygrunta, Walyunga NP, 2 Jan 2022 4.6km/10km/14.3km (hills with stunning views)
Qi Gong, Wungong RP, 16 Jan 2022 4km/10.5km/13.7km (hills and valleys)
Sly Fox, Langford Park, 13 Feb 2022 5.2km/10.1km/15.2km (sweet single track)
Swissmurdie, Lesmurdie RP, 27 Feb 2022 6.1km/9.1km/15.1km (the hilliest of all)
Please visit the individual event pages for all the specific race details.
Our events have a friendly, social atmosphere. Unique entertainment, coffee van, High Fives, Woohoos, and so much fun! You'll be grinning from ear-to-ear as you experience trails, valleys, grass trees, roos, towering gum trees, waterfalls, lookouts galore.
And all our courses are thoughtfully designed which offer the best trail experience you can find in Australia!
Enter the whole series or choose the races that suit you. We guarantee you'll love it.
Are you ready to put some fresh air and zest into your weekend?
It's time to Uncivilise Yourself!
All Complete Summer Series entries include:
A running experience like no other!!!
Tech Race Tee
Collapsible Silicone Cup (for first timers)
Reusable Race Bib for the events
Official Time
Unique Finisher Medal after each event (run them all and they form the awesome MEGA MEDAL)

Fully marked course and GPX file
Professional First Aid at Finish and fully stocked Top Up Stops on course
Professional photographs sent out post race, and results emailed to you
Post race celebration, including entertainment and chances for spot prizes
All permits and insurances for an official sanctioned event
Facebook Group and friendly supportive community
Deadline for entry: Why wait? Sign up now so you don't miss out!
Entry no longer OPEN
No Refunds: We cannot refund the complete series sign up entry.

FAQs:

Is there a Top Up Stop? The Top Up Stop will be approximately halfway into your event. They'll be stocked with water and carbohydrates in the form of fruit and electrolytes (so bring your reusable, collapsible cup!) Depending on race day weather, a second Top Up Stop may be provided.
When do I collect my Race Bib? Race bib pickup for this event is on race day only at the Start/Finish. 6:00AM - 6:50AM (ALL courses)
Will I receive more information? Yes! On the Wednesday of event week we send out a PRE RACE email. It will include all the specifics to help you be best prepared for the day.
Are there minimum age requirements? Minimum age of 16 for Black and Blue courses. Green is 10 years old with written permission from parent.
What are my transport/parking options for getting to and from the event? Transport will be covered in the PRE RACE BRIEF which gets email out the week prior to the event.
Is my registration fee or ticket transferrable? Your ticket is non-transferrable. If you wish to upgrade your distance, you will be charged the difference plus an admin cost of $10. If you wish to downgrade, no refund of entry fees will be provided.
Can I give it to a mate? No. Your ticket, your identity.
Is trail running as fun as it looks? Woohooooo! Great question! It's even more fun!