Moon Shadow
Distances & Price:
Three Distances - Black: 12km Blue: 7km Green: 4 km Entry closes Monday before the event, unless filled up prior.
Event Location:
Ellis Brook Valley Reserve
Event Start Time:
5:00pm - 5:50pm Bib Pickup
6:00pm Race Briefing
6:10pm Black Course Start
6:20pm Blue Course Start
6:30pm Green Course Start
~7:50pm Presentations
Registration closes Monday prior to the event, unless filled up sooner.
READ RACE BRIEF and ACCESS MAPS NOW!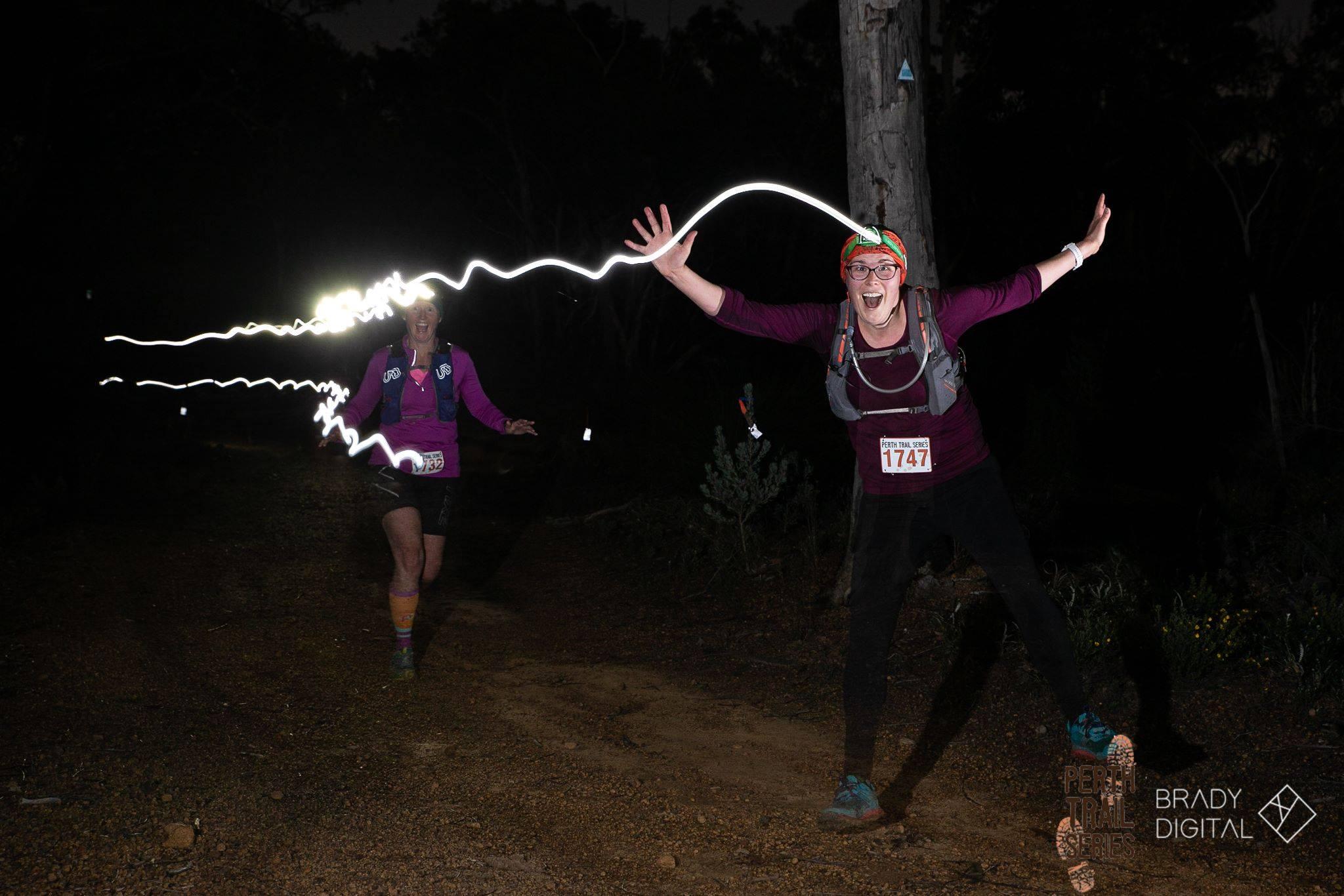 Moon Shadow
Moon Shadow (as seen on TV)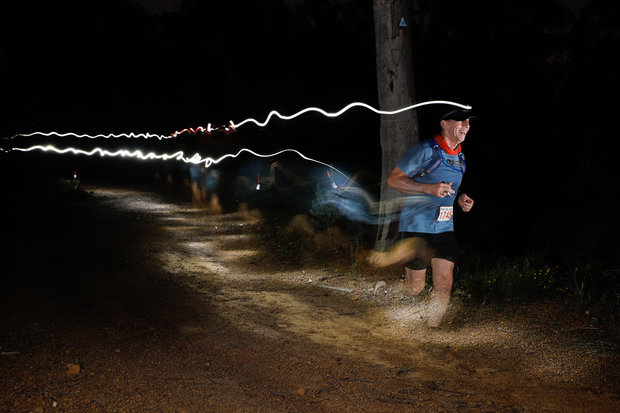 Course Description
A lovely hill start will let you know you're alive!!
The first section of trail is wide enough to readily allow passing for the first few k's, then it opens up more along the "top" where you can do a little socialising, or find a bit of speed. Your choice.
They all have awesome views (some courses of the city!) with reflective flagging tape, and you run down the rabbit hole into Alice's Wonderland! When you pop out at the top, you'll find yourself on an huge open granite plateau. Chill out and be met with amazing views down to the city and towards the ocean.
Then make your way down the stairs, through the tunnel and to the finish!
Presentations: Visit the coffee van and food truck, hang out with your fellow runners and stick around at the finish to socialise and cheer others in. It's the trail-running ethos. Bring a change of warm clothes and perhaps a beanie so you're comfortable whilst you wait. We'll have a brief set of presentations, including spot prizes around 7:50pm.
Mandatory Gear
Without the following gear you cannot start. If found without it at ANY point you will be disqualified!
1. You must carry a hydration system that will hold a minimum of 500ml for the duration of the event. This could be a handheld, a pack, or a waist belt. We recommend most runners carry at least 1L.
2. You must also wear your race bib at all times during the event.
3. Headlamp AND Fully Charged Mobile Phone as your backup light.
Aid Station
The Black and Blue course runners come across a Top Up Stop (approximately halfway), and all competitors come across a lolly station!!!
Note: Disposable cups are NOT provided at our events. All racers are provided with their very own reusable silicone collapsable cup. Be sure to collect your cup with your bib if it's your first event. If you've lost your cup, let us know. 15 ltr water jugs are provided at the finish line, so have your cup handy!
Still on the fence? Don't be! Watch this, then sign up!
Get Your Twilight Groove On!
*Plus GST & Booking fee