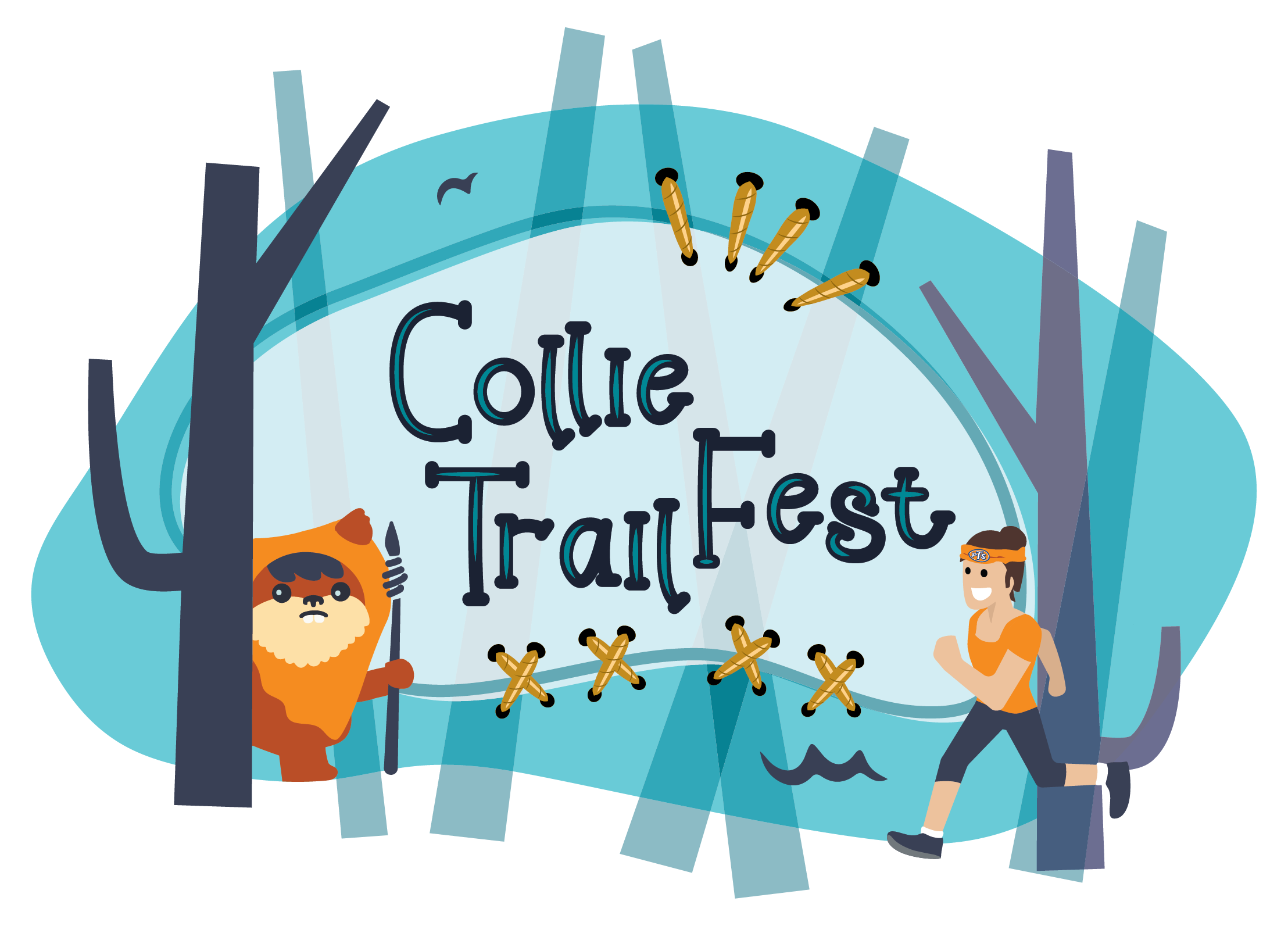 Collie Trail Fest Race Brief - Saturday Night
Course Description
Aid Station
We can't wait to cheer you on at Collie Trail Fest - our Saturday Night "Ewok" themed event!
Directions and Parking Information
Follow Google Maps to Harris River Estate, 442 Harris River Road, Collie, WA 6225 Once you arrive please follow the directions of PTS Crew for Parking.
Important Times

5:00pm Check-in and Bib Collection (closes at 6:00pm)
6:10pm Race Briefing (ALL runners must be present)
6:20pm Course Start

7:30pm Presentations
What To Bring

- Your Hydration System (handheld bottle, waist belt, or pack that holds a minimum of 500ml). This MUST be presented at Check-in or you won't receive your race bib. Please fill your hydration system at home, there is no tap available at the Start/Finish area.
- Your headlamp - this MUST be presented at Check-in or you won't receive your race bib! You will also need to carry a fully charged mobile phone as a backup light. Never run with a headlamp before? Read our Trail Tips Headlamps (bottom of page) to be best prepared for the event.
- Your PTS Collapsible Cup to access water at the Aid Station and at the Top Up Stop. No cup = no water. If it's your first event let PTS Crew know at Check-in to receive your cup.
- A warm jacket so you can stick around and cheer in your fellow trail runners at the Finish line!
- Cash / card for food & drinks before and after the event.
- A positive and prepared for anything trail runner attitude!
What Not to Bring
- Your dog. Dogs are not permitted at the Event Village for Collie Trail Fest.
Post Race
- We'll have a Food Truck (American BBQ - burgers, ribs, wings) at the Event Village so dinner is all sorted.
- The bar will be open post race for a well earned drink!
- We'll also enjoy some seriously good star gazing from 6:30pm made possible by the Collie Public Library's telescope and their wonderful volunteers.
~7:30pm will be presentations - stick around and cheer in your fellow trail runners!
Course Map
Download the Google Map to your device and follow the course
*Actual event day course may change - always follow course flagging on the day*


TRAIL TIPS: Headlamps
Make your night run fun with a bright light. Minimum of 200 lumens. Go for one that you can adjust the brightness and extend battery life.
Comfort Tip: Try it on. Jump, nod/shake your head, trot in place. How does it feel? If it's bouncy, it's not the fit we're going for. For extra comfort a buff is really nice to have on your forehead between the lamp and your skin.
Pro Tip: Try it out before the night event so it fits your head, and you know how to turn it on. Nothing worse than learning how to turn it on in the dark.
Etiquette Tip: Don't blind your friends or PTS Crew! Look at the ground when talking or turn it off when you're standing around. You've got this!
Some Rules to Remember:
1. Disqualification (DQ) if caught littering or short-cutting/cheating.
2. Minimum 500mL hydration must be carried for the duration of the event and it's a DQ if you're caught without it. If you want to run without hydration there are great footpaths in the city ;-)
3. Bibs cannot be given to someone else to race on your behalf - your bib, your identity. If you did not enter this event, you aren't allowed to run the course on the day. This is called "ghosting" and will result in being refused entry to future PTS events.
4. We highly discourage headphone use at this event - it is a risk to your safety.
5. Woohoo and have fun while on course, keeping in mind that trail etiquette is key at all PTS events. Look after each other out there!
IMPORTANT HEALTH AND SAFETY FOR COVID-19: PHASE 4
- If you're feeling unwell please STAY HOME!
- Don't forget to practice 1.5m physical distancing in the Start/Finish area and while you're out on course.
- Anyone who is not registered as a Collie Trail Fest runner (i.e. spectators) who attends the event on Saturday night will need to check in using the SafeWA app. The Perth Trail Series SafeWA QR Code and Contact Register will be located at the Merch (Orange) Tent.